The person you speak to most in life is yourself. Change your self-talk and you change your story.
Here's my story…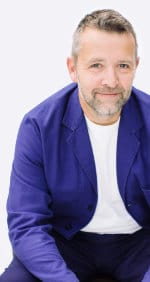 Only child (spoilt? Kind of…). Loving parents. Blissful childhood. Happy family. Lifelong friends. Successful career in advertising and sports marketing. Lived and worked abroad. Football fanatic and youth football coach. Running obsessed. Wannabe comedy writer (more like Dad jokes). Don't forget about my cats. All true. But not really my whole story.
Mine is a story of contradictions.
I found it hard to deal with these contradictions. They made no sense.
Had lots of wonderful friends at university. But my working class background made me feel uncomfortable and inferior, as if I didn't fit in.
I was promoted to the board of a leading advertising agency before my 30th birthday. Get in! But I was still plagued with a belief that I didn't belong in senior company. Look up Imposter Syndrome in the dictionary. You'll see a picture of me (it is a Collins dictionary after all).
I landed my dream job at a big sports brand and lived and worked in some amazing places around the world. But I often didn't see it for the incredible experience it was. My mind was often more preoccupied with anxious thoughts about the effects of moving on my family, my parents etc.
The positive, realistic emotions I should have been feeling each time were overwhelmed by the pessimistic talk in my head.
I realise that living with someone who couldn't enjoy the moment, who couldn't enjoy the good things, must have been tough on the people around me. And on myself.
For years this disconnect between the positive reality and the inner turmoil dominated my mind.
It made no sense. Why was my thinking so self-destructive?


The breakthrough was a coach.
Through coaching, I learned to replace unhelpful, untrue thinking with more positive self-talk that actually reflected the reality of my situation.
I began to see and accept that I was ok. That I was good enough. That my life was actually pretty good.
I discovered how to manage the fear, self-doubt and anxiety that were living rent-free in my head and body.
I was able to find and unleash the courage, confidence, resilience and inner peace that had been well hidden deep inside me.
For the first time, I heard about living in the present moment. Sounds obvious, eh?
But I came to see how my mind was never focused on what was right in front of me. The reality of simply "being".
All that wasted time, looking back to a distorted past or projecting ahead to a future that would never arrive. Not smart.
By being in the present, I can examine my negative self-talk and destructive anxiety more rationally.
I can then choose not to listen to these thoughts.
There's no quick fix. I still work on this every day.
Now, as a certified life and corporate coach, I work with people to help them transform their thinking so they can create the change they want to make in their personal life and work.
Change is uncomfortable. But without change, you don't grow. And life's too precious to remain stuck. Is that what you want? Hopefully not.
As a wise man once said "be the change you want to make" (yes, I know it was Gandhi, but I try to avoid too many motivational quotes!).
So let's work together. We've got this.
Be brave. You've got this.
Take the first step and get in touch.
Coaching Credentials

Diploma in Transformational Coaching and Certificate in Corporate Coaching from Animas, one of the UK's leading coach training schools, accredited by the International Coaching Federation.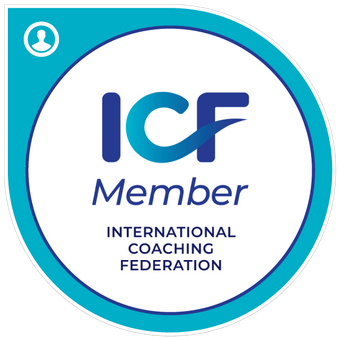 Member of the International Coaching Federation, whose members represent the highest quality of professional coaching.
Find me on Linkedin